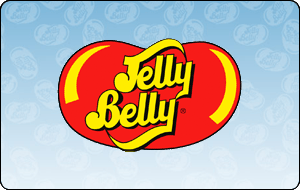 Okay, well maybe it is the "easy way out" to get a gift card – but sometimes it's absolutely the best idea! After all, what jelly bean lover wouldn't love browsing and picking their own gift on the Jelly Belly site!
"A Jelly Belly Gift Card makes a convenient and fun last-minute gift for any ocassion! We offer a variety of fun, colorful designs in denominations up to $100 so that you can give just the right gift…"
The card is available in $10, $20, $50 or $100 amounts. It's an "e-card," which means it gets emailed directly to the recipient and is used online.